Dec 11 2019
We have all been affected these past several months by the bike trail construction (aka Missing Link, aka Ballard Multimodal) between the Locks and 24th st.  It should be done in the late spring according to SDOT.
Then, in mid-summer, SDOT will begin construction of the NW Market St Paving Project which encompasses paving, sidewalk repair, curb ramp upgrades, water main replacements and stormwater drainage improvements.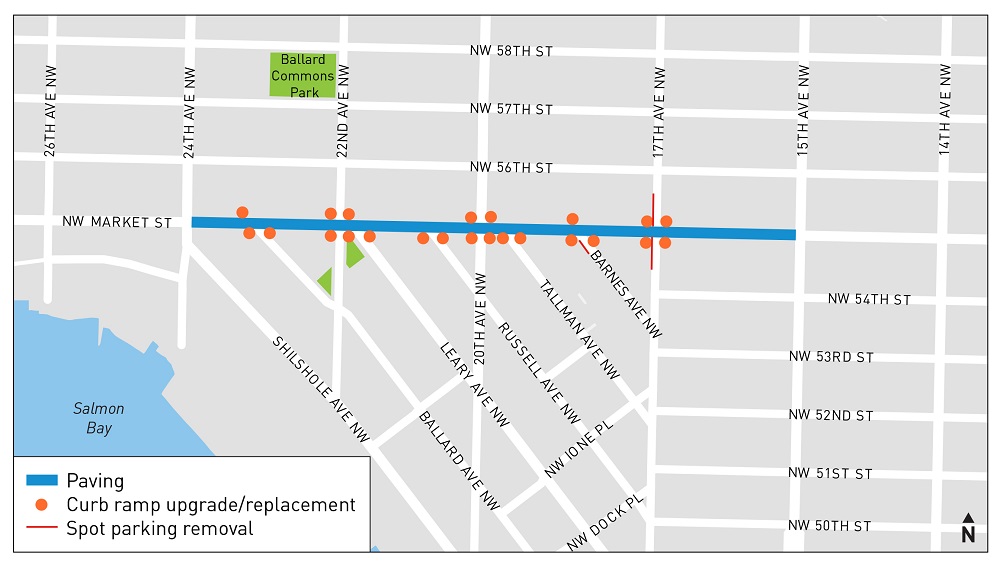 From 2020 to 2021, Seattle Public Utilities and King County Wastewater Treatment Division are building an underground storage tunnel to significantly reduce the amount of polluted stormwater (from rain) and sewage that flows into the Lake Washington Ship Canal, Salmon Bay and Lake Union from our sewer system. This will be a 2.7-mile, 18-ft diameter tunnel that will extend from Ballard to Wallingford.
Comments Off on Projects in Ballard